Engagement Ring Buying Guide
Isn't love grand? Congratulations on finding your true love, the hard part is truly over! Solitaire creates the most extraordinary diamond Engagement Rings and Wedding bands, the most precious symbol of your love story. Your love's Engagement ring and wedding band will be the only jewellery she never takes off! No pressure!
So let's begin creating the ring of her dreams.
4 STEPS FOR THE PERFECT ENGAGEMENT RING
STYLE
Taking notice of the love of your life's taste will help you pick the ring of her dreams. If her style is classic, the solitaire engagement ring may be just her thing. Does she like one of kind designs, Work one on one with our expert designers to create a beautifully crafted bespoke ring. If she's addicted to sparkle, our halo creations will not disappoint. If she likes modern clean lines, our Sydney Collection will be her perfect fit. No matter the style of your lover, we will create the most extraordinary Engagement Ring, making her dreams come true.
Tip: Ask your love's friends or relatives for their advice on what style she loves. You never know, she may have already picked her favourite style!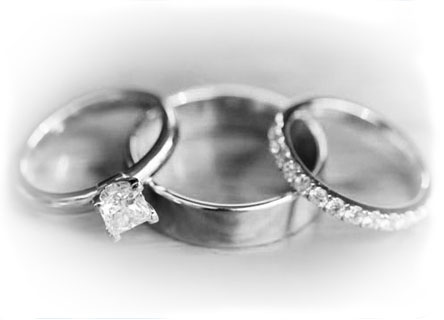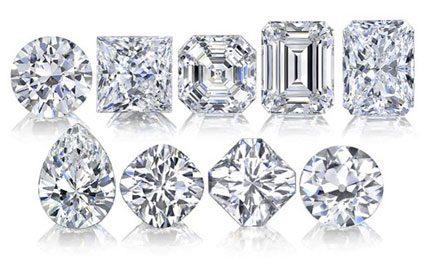 DIAMOND SHAPE
Take note of what shape gems she currently wears or gravitates towards. Round brilliant diamonds are always classic and the Princess cut showcases clean, straight lines. Choose a cushion cut diamond for a romantic and whimsical touch. A radiant diamond adds a sparkly twist to the modem Princess, while a distinctive Emerald cut highlights strong angles and charm.
Tip: If you're not sure what diamond shape she'll love, we recommend one of our Round Brilliant diamonds. Always a classic, always on trend.
THE RING
Now that you've researched your lady's style like a boss, it's time to bring it altogether into one ring. At Solitaire, we offer the most extensive customer choice for ring designs online and in store. From purchasing one of our Ready to Wear designs, a creation from our customised Solitaire Collection or a design not even created yet, we will deliver it just for you. Our exciting Design Studio allows you to upload your favourite designs, make edits and work one on one with our in house designers to ensure that you can give the love of your life, the ring she has always dream of.
Tip: We recommend you size her finger either by taking her in store for measuring (if you can swing it!) or use our size chart here.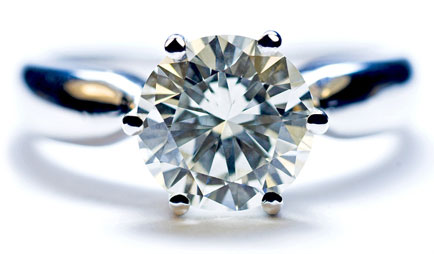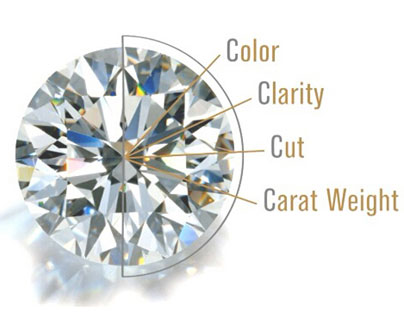 THE FOUR C's
Every diamond we offer is hand selected by our experts and must exceed our strict standards, ensuring your diamond is extraordinary and sparkles brilliantly. With 150,000 plus diamonds to choose from, you're guaranteed to find the perfect diamond for your design. If you would like to give her the most exquisite quality diamond, look no further than our breathtaking Solitaire Excellence diamonds. Learn more about the 4C's.
Tip: Debating on compromising on either colour or clarity, we recommend selecting a higher colourgrade, it's a more noticeable difference on her hand and still ensures beautiful sparkle. If you would like help selecting the ring of her dreams, please call our friendly customer service team on (02) 6162 3665, email or chat with us here online.