TOUGH. SEXY. SENSITIVE.
What makes a good piece of jewelry a spectacular piece of jewelry? What elevates a handful of fabulous designs into favorites? Obviously, they must make you feel alluring when you wear them! But there are other reasons you reach for them so often—like the luxurious quality of the metal from which they were crafted. These same qualities make palladium tough, sexy and sensitive.
Palladium has always been one of the four precious metalsin fact, designers have been working with palladium since 1939. This lightweight, naturally white and luxurious precious metal is the quintessential element of style. Palladium jewelry takes you from day to night seamlessly and elevates your look without weighing you down. It allows you to unlock your inner diva and express your personal style by wearing bigger,bolder palladium jewelry made by top designers.
CURRENT MARKET PRICE
In the current market, palladium is less expensive than platinum and gold, which makes it a beautiful choice for your fine jewelry and a smart one for your wallet. Palladium also saves you money over time since it is naturally white and does not tarnish. Other metals, such as white gold, are coated with rhodium to appear white and will most likely require expensive maintenance.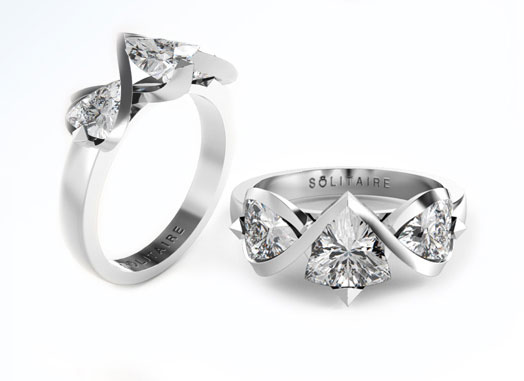 CARING FOR YOUR PALLADIUM JEWELLERY
Like other precious metals, palladium will need sprucing up from time to time. Simply use a mild detergent or ammonia solution (one part ammonia to six parts water) and a soft-bristle brush to gently clean inside intricate designs and under gemstones. Rinse and wipe your jewelry after cleaning.
IMPORTANT
If your palladium jewelry is set with pearls or paired with silver, you must take extra care. Both silver and pearls are very delicate. Never clean pearls in gem or jewelry cleaning solutions. They could dissolve! Polish pearls with a soft, lint-free cloth. However, the best way to maintain the beauty of your palladium and pearl jewelry is to wear it regularly. The natural oils on your skin help maintain a pearl's luster. Never use ammonia to clean palladium jewelry that has been combined with silver. Silver is much softer and easier to scratch, so ammonia can damage it. Instead, follow the manufacturer's instructions for delicately cleaning silver.
PALLADIUM JEWELLERY WITH GEMSTONES AND OTHER PRECIOUS METALS
If you've purchased a piece of jewelry that combines palladium with gemstones or other precious metals, in most cases the cleaning tips above still apply. A mild detergent or ammonia solution works equally well on palladium jewelry that contains diamonds, rubies and sapphires, or that is paired with platinum and yellow or white gold.
SOLITAIRE are specialists in using Palladium, and provide any of our designs or custom created pieces in this luxury metal. You will find your favorite piece of jewellery in our store, with extraordinary designs, simple and elegant. Moreover, you can use our Solitaire design studio to make your own Palladium piece, with your dream come true. It's your wonderland to give her the most romantic gift in the world!